We are a family owned and operated small business that specializes in making Ethnic balkan phyllo dough pies called Burek. Djerdan Burek was established in 1997 by our Bosnian refugee parents. We opened up our first restaurant location in Astoria Queens serving traditional Balkan dishes. Within four years we opened up few other restaurant locations and rapidly gained recognition from all major press publications. We especially became famous for our Burek pies. In 2014 we acquired a facility in North Jersey where we started producing our famous Burek pies for local restaurants, cafes, Bakeries and as a frozen "Bake at Home" option. You can now find our Burek pies throughout all 50 US states.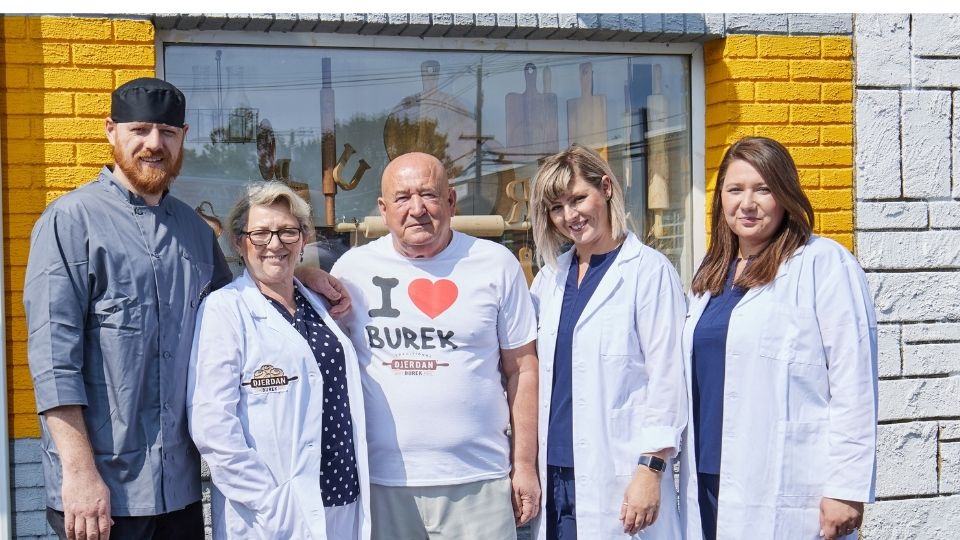 Our mission at Djerdan Burek Company is to introduce fillo dough Burek pies, a main staple food of the Balkan region for centuries, to mainstream national food markets. Using traditional methods of production and freshest ingredients, we intend to establish burek pie as a healthy and unique food option for all.
Adding to our melting pot a bit more flavor – one fillo dough layer at a time.